Staker Hydraulic Specialists is a leader in the field of hydraulic pro-active maintenance.
Our planned approach to hydraulic maintenance sets us apart from our competitors.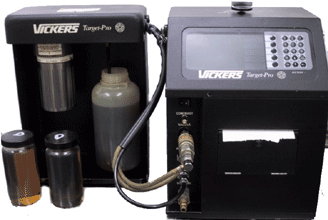 We regularly monitor critical system variables such as hydraulic fluid temperature, water content, contamination levels, wear metals and fluid additives.
We process hundreds of oil samples every month though our laser particle counters. The particle counter report details the current contamination levels in hydraulic fluid, in a size range from 2 to 100 microns. This allows us to determine and plan the required maintenance tasks to ensure the systems maintain a specific ISO fluid cleanliness level at all times.
Our proactive maintenance program has been proven by many of SA's largest manufacturers to significantly extend pump, valve, actuator and oil life.
If you have hydraulic system safety or reliability issues please give us a call to arrange for one of our engineers to visit your site.